Experience an immunity supplement that's perfect for adventurers of all kinds
$59.99 CAD — or
CAD / month
Introducing Manashield: The Ultimate Immune System Support Supplement
Manashield is a powerful supplement that combines nutrient-rich superfoods and minerals to promote optimal health and vitality. With a focus on immune system support, Manashield is designed to help fight infections and diseases, ensuring your immune system functions at its best. Our blend of natural ingredients includes Acai Berry, Camu Camu Berry, Spirulina, Turkey Tail, Elderberry, and Blueberry extract, all of which help strengthen the immune system and provide antioxidant protection against free radicals. Our vegan capsules make taking your daily dose of Manashield convenient and hassle-free.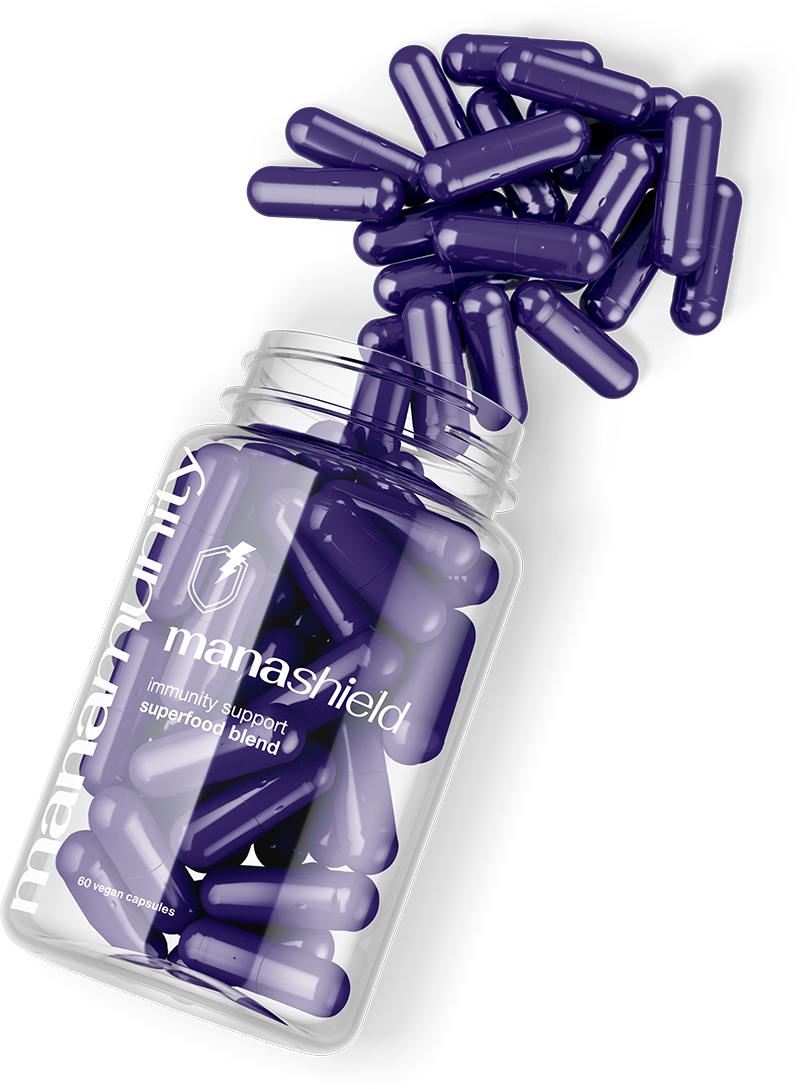 See what's inside one dose (1 vegan capsule) of Manashield
High in vitamin C, boosts immune system function
Rich in antioxidants, improves immune function
Reduces inflammation and enhances immune system function
Anti-inflammatory, enhances immune response
High in antioxidants and vitamin C, supports immune health
Immune-boosting polysaccharides and antioxidants
Contains 23 essential vitamins + minerals
Manamunity has truly transformed my health and well-being, providing me with an all-natural alternative to chemical-laden products that I couldn't even pronounce. Incorporating Manamunity into my daily routine has been a game-changer, and I couldn't be happier with the results. I feel like I'm operating at a higher level of health than ever before, and I'm grateful to have discovered such a powerful and effective solution.
Eunji Song, Lead Yoga and Pilates Instructor, forME studio
Frequently Asked Questions
We've got all the answers to your questions